Germany's Largest Port Adopts Cloud Services, Reduces Administration by 75%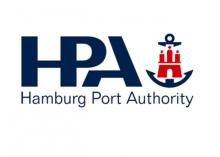 Hamburg Port Authority (HPA) is in charge of managing the largest port in Germany, and second largest in Europe. HPA wanted to take advantage of new devices and form factors to boost employee mobility and remove issues that could impede the effectiveness of employees working outside of the office. HPA chose to upgrade to cloud services to provide employees the ability to be productive on virtually any device from anywhere in the port. In addition, by taking advantage of the new deployment capabilities of these services, the IT staff was able to mitigate the risk of compatibility issues disrupting the business and reduce the time administrators spent managing them by 75%.
Located in the city of Hamburg, Germany, Hamburg Port Authority (HPA) was established in 2005 to manage operations across 7,399 hectares of port territory. HPA owns the port land and is also responsible for waterside and landside infrastructure, navigational safety of vessel traffic, port railway facilities, port property management, and the economic conditions within the port territory. During winter, it also manages public communication related to possible flooding from dangerous storm surges.
As the second-largest port in Europe, HPA has approximately 1,900 employees who work on ships and in offices across the harbor. Because HPA considers communications and access to information critical to its vast operations, it is constantly seeking innovative solutions and technologies to improve information sharing and employee productivity.
The IT staff at HPA wanted to provide employees with more mobile devices, such as laptops, tablets, and smartphones, and empower them to get work done regardless of whether they were at their desk. Stefan van Eijden, IT Infrastructure Manager at HPA, says, "We felt like productivity was sometimes limited because employees had to return to their office desktop computers to check email and get work done. If we could provide them with modern devices equipped with familiar tools, they could work from anywhere in the port."