Apache Libcloud: The Open-source cloud library to increase the cloud interoperability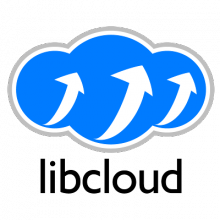 The Apache Software Foundation (ASF) has announced the availability of Apache® Libcloud ™ v1.0, a Puthon service library interoperability Cloud, developed by more than 350 OS projects, initiatives, and developers worldwide.
Interoperability in the cloud has always been one of the weak points of cloud services.
Created in 2009, the stable version 1.0 of Apache Libcloud allows developers to manage multiple cloud service providers through a single, unified, and easy to use application program interface (API).
Libcloud is therefore recommended for anyone working with multiple cloud providers or on a hybrid cloud.
Key advantages
Evelopers can use Libcloud to access and manipulate any number of clouds in their software without worrying about how every cloud implements its features. Libcloud works with more than 30 CSPs such as Amazon Web Services, Microsoft Azure, Google Compute Engine, and any OpenStack-based cloud; including container services (CaaS) and backup-as-a-service (BaaS).
To learn more from members of Apache Libcloud community please visit the LibCloud web page.