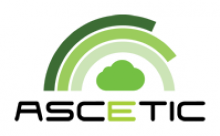 Event Date:
Monday, 10 October, 2016 - 10:30
The end of ASCETiC Project is drawing to a close and to present their results, the ASCETiC Toolbox, they have organised a series of webinar, during October, in order to present a number of possibilities in each layer of a Cloud stack (IaaS, PaaS, SaaS).
What is ASCETiC Project
The ASCETiC project focuses on providing novel methods and tools to support software developers aiming to optimise energy efficiency and minimise the carbon footprint resulting from designing, developing, deploying and running software in Clouds.
The objectives of the project are:

To extend existing development models for green software design, supporting sustainability at all stages of software development and execution.
To develop and evaluate a framework with identified energy efficiency parameters and metrics for Cloud services.
Develop methods for measuring, analyzing and evaluating energy use at software development and execution stages.
To integrate energy efficiency into service construction.
Save the date:
For more information about the project, you can visit the ASCETiC website or download the document attached at the end of the page.