Azure Webinar: Big-Data Research with Hadoop on Azure - Sept 22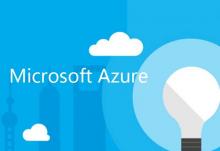 Thursday, September 22, 2016   13:00-14:00 CEST
Azure is an open cloud platform that is ideally suited to do research on big data.
Microsoft is organised e free webinar in witch, you will learn how to set up Hadoop clusters and run MapReduce jobs.
The webinar will be led by Alice Crohas - Education Specialist, Microsoft Central & Eastern Europe, with the support of Dr. Dariusz Mrozek from Silesian University of Technology, Poland, will share how Azure helped to accelerate his research on protein similarity searching.
At this page you can register to webinar.