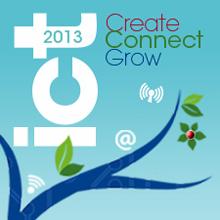 Event Date:
Thursday, 7 November, 2013 - 16:45
Boosting EU Competitiveness with Cloud Computing - SME & Industry Perspectives
7 November 2013, Vilnius, Lithuania
www.cloudwatchhub.eu | twitter | #cloud4SMEs| LinkedIn Group| Facebook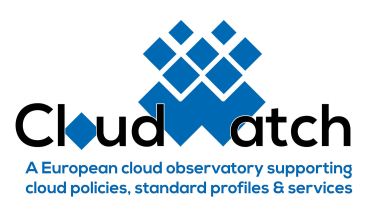 Easily accessible, scalable and cost-effective, there's no doubt that the rapid rise of cloud-based services has changed computing for consumers and business alike. A CloudWATCH session focusing on European SME cloud success stories with perspectives from eastern and northern Europe. It showcased European businesses led by talented and creative thinkers, capable of adapting quickly to changing market conditions, offering new services to small and large private companies, transforming R&D into commercial products and services and supporting European businesses in overcoming barriers to adoption.
Session coordinator: Stephanie Parker, Trust-IT Services. Chair: Michel Drescher, EGI.eu
16:00-16:05 Michel Drescher, EGI.eu, The what, why and who of CloudWATCH for European enterprises
Lightning Talks: SME success stories & satisfied users from Europe. CloudWATCH challenged the speakers to present their case in just 5 minutes and they did a great job!
16:05-16:10 Janne Jarvinen, F-Secure, Finland, coordinator of the Finnish cloud software programme
16:10-16:15 Xavier Aubry, Appear, Sweden and MobiCloud
16:15-16:20 Craig Sheridan, Flexiant, UK and CELAR
16:20-16:25 Adomas Svirskas, EuroCloud, Lithuania
16:25-16:30 Dalibor Baškovč, EuroCloud Slovenia
16:30-16:45 Interactive Discussion Topics: What does cloud computing mean for Europe? Benefits for businesses and the economy. Concerns that are getting the most attention and priority actions.
Download: Lightning Talks
Blogs & Announcements
Speaker profiles (in order of presentations):
Janne Jarvinen is Director, External R&D Collaboration at F-Secure Corporation. He also leads the national four-year Cloud Software Program, which started in 2010 with funding from DIGILE, one of Finland's Strategic Centres for Science, Technology and Innovation (SHOKs). Janne Jarvinen has over 20 years of experience in software engineering and software process improvement.
Xavier Aubry is the founder of Appear, a research-performing SME based in Sweden and specialised in mobile technologies and Zas Ventures, a consultancy firm supporting SMEs to develop their funding project applications. He is currently the coordinator of the European MobiCloud project.
Craig Sheridan is Head of Resarch Projects at Flexiant. He graduated Endinburgh Napier University in 2003 with a BSc Hins in Network Computing before beginning work with Motorola as a Radio Frequencies Analyser. Craig has been with Flexiant since its inception in 2009 and has a wide range of cloud technology experience.
Adomas Sviraskas currently serves as the President of the Lithuanian National Software and Services Platform (NSSTP) and EuroCloud coordinator for Lithuania. Besides his job of Cloud Solutions Archited at B.G.M., Lithuanian provider of High Performance Computing Solutions, Adomas is a frequent expert/evaluator of EU research projects for the EC.
Dalibor Baskov is Vice President of EuroCloud and co-founder of the EuroCloud Slovenia. He manages the Slovenian Cloud Computing Competence Centre, through which he collaborates with the Slovenian Chamber of Commerce on knowledge trafser into industry.