Build your dream IoT app with the COMPOSE secure, cloud-based platform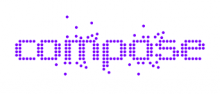 COMPOSE - An open marketplace for developing, deploying and maintaining IoT applications in a secure, cloud-based platform.
COMPOSE is built around the needs of IoT application developers so they can build their dream application quickly and easily. 
Developers do not need a deep understanding of the technologies behind this secure, cloud-based platform and open marketplace. They simply focus on the business logic behind their novel application because the COMPOSE platform makes it easy to publish, share and integrate data from Internet-connected objects into smart services and applications.
COMPOSE also helps object manufacturers, providers and end users innovate in the IoT marketplace. Developers working for city councils can rapidly get or create new applications for their citizens. 
COMPOSE has a strong impact on a developing market by lowering barriers to developing, selecting, combining, and using IoT-based standardised value added services. It is a complete ecosystem open to businesses, large and small, government agencies, and individual developers.
Signing up to the COMPOSE Developer's Portal gives you access to documentation, tutorials and easy-to-use visual-based development tools: IDE, SDK and GUI.
COMPOSE success stories include smart retail, smart cities and smart territory with a focus on tourism and sport. Find out more by visiting the
COMPOSE website
.