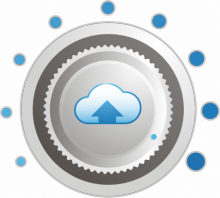 Event Date:
Tuesday, 14 July, 2015 - 08:30
Cloud and Big data are increasingly informing production, market competitiveness and ultimately growth and jobs. Cutting-edge analysis technologies are making inroads into all areas of life and changing our daily existence. The bank and finance industries are not immune to this paradigm shift. Arguably they have been spearheading this transformation for years if not decades. They actually had a head-start on addressing the related challenges and on leveraging the associated benefits: data security, data privacy, quality of service, trust, global reach, flash trading, etc.
At a time when more and more people have a feeling that their familiar world of instinct, experience, intuition is on a collision course with one made of bits, bytes and algorithms, the Cloud in Practice Programme can do with hearing a tip or two from an industry that has been based on trust from the outset. This is the purpose of our workshop on 14 July. We hope that you will be able to contribute your comments and concerns to another rewarding CiPP discussion. Any reporting should go by the Chatham House Rule.
Our panel will feature these distinguished experts:
Speakers:
- Gino Thielemans, Head of IT Supervision, National Bank of Belgium
- Noémie Papp, Legal Adviser, Consumer Affairs and Coordinator Digital issues, European Banking Federation
- Bruno Schroder, National Technology Officer, Microsoft Development, Microsoft Corporation
Moderator:
- Florian Damas, Director, Public Affairs & Government Relations, Alcatel-Lucent and Vice Chair, Cloud Council, DIGITALEUROPE
When: 14 July 2015, 08:30 – 10:00.
Where:
DIGITALEUROPE
Rue de la Science 14
1040 BRUSSELS
Registration
The number of seats is limited. Please REGISTER online before 10 July.