Cloud Certification Recommendations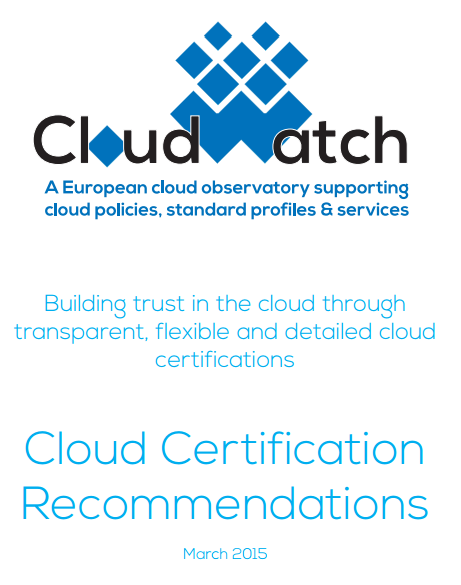 Security and privacy certifications and attestations have been identified as one of most effective and efficient means to increase the level of trust in cloud services and stimulate their adoption. Based on this a number of efforts have begun in Europe at policy level mainly led by the European Commission (EC), in collaboration with the European Union Agency for Network and Information Security (ENISA) and the Clouds Standards Coordination (CSC) European Telecommunications Standards Institute (ETSI). These efforts have aroused much interest in European solutions for cloud standards and software industry development beyond the European Union.
Building on the ETSI and on the EC SIG Certification efforts, this CloudWATCH report provides guidance to cloud service customers, cloud service providers and policy makers in their evaluation of suitable security and privacy certification schemes for cloud services.
Download the report recommendations summary 
Download the full report & certifications list