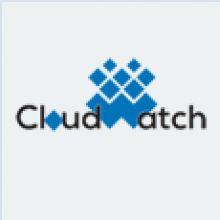 Event Date:
Monday, 25 November, 2013 - 15:00
CLOUD COMPUTING: LEGAL TIPS
What companies (especially SMEs) need to check before entering into a Cloud Service Agreement
Monday, November 25th 2013 | 3 p.m. | Lloyd Hotel & Culturele Ambassade | Oostelijke Handelskade 34 1019 BN | AMSTERDAM
What should potential and current cloud adopters know about legal issues relating to Service Agreements? This workshop focused on informative presentations specifically  targeting SMEs, start-ups and large corporations. 
Handling contractual negotiations between small businesses (potential) cloud customers and small cloud service providers was a key issue that emerged during the workshop.
Important questions include:
- What should an SME look for in a cloud service agreement?
- How do you identify the minimum set of requirements an SME should find in a cloud service agreement?
- When should you start a negotiation with a small cloud service provider and how should you handle it?
Having acknowledged these points as potential barriers to cloud adoption, the CloudWATCH project will address these and other legal questions with the aim of producing relevant guidelines for SMEs.
You can already download a set of important legal reports which are designed to raise awareness of legal issues related to cloud computing. Read current reports on legal issues.
Workshop speakers - Download the presentations below.
Paolo Balboni, ICT Legal Consulting - Cloud computing - Focus on data protection PLA
Domenico Converso, ICT Legal Consulting - Cloud computing - Contractual tips and recommendations
Reinier Landsman, Cloud Security Alliance - Optimising Cloud Security trust and transparency