Cloud IaaS Market to Grow Nearly 33% in 2015: Gartner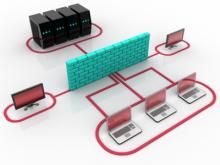 Cloud infrastructure-as-a-service (IaaS) providers are raking in the dough this year, but the market is looking increasingly turbulent, according to IT analyst firm Gartner.
In 2015, global spending on cloud IaaS will reach nearly $16.5 billion, an increase of 32.8 percent compared to 2014 as businesses move more of their IT workloads to the cloud, predicted the research group. During the 2014 to 2019 timeframe, Gartner forecasts that market will expand at a compound annual growth rate (CAGR) of 29.1 percent.
But that growth will come at a price, according to Gartner vice president and distinguished analyst, Lydia Leong. In short, the market for IaaS solutions is rapidly consolidating around a small number of well-heeled IT giants, causing others to scramble.
This industry shakeout began in earnest last year, Gartner said. Describing 2014 as "a year of reckoning for many cloud IaaS providers," many cloud IT companies were forced to temper their ambitions, recalibrate their strategies or start planning their exit from the brutally competitive market.
Facing these market dynamics, IT buyers will want to select their providers carefully, said Leong. "We urge buyers to be extremely cautious when selecting providers; ask specific and detailed questions about the provider's roadmap for the service, and seek contractual commitments that do not permit the provider to modify substantially or to discontinue the offering without at least 12 months' notice."
As it stands, the cloud IaaS market is currently dominated by Amazon Web Services, Microsoft Azure and Google Compute Engine. In 2015, Gartner predicts that the majority of public cloud IaaS workloads will run in the data centers of the big three.
Vendor lock-in is also a concern. In theory, virtualized IT workloads are highly portable, however in practice, "cloud IaaS is not merely a matter of hardware rental, but an entire data center ecosystem as a service," stated Leong. "The more you use its management capabilities, the more value you will receive from the offering, but the more you will be tied to that particular service offering," she cautioned.
Last year also marked a big milestone in cloud computing. "In 2014, the absolute growth of public cloud IaaS workloads surpassed the growth of on-premises workloads (of any type) for the first time," Gartner observed.
According to the firm's CIO survey for 2015, cloud IaaS is considered an infrastructure option for a whopping 83 percent of CIOs. Ten percent already consider cloud IaaS as their default choice.
To read the full story, please visit Datamation.
Image courtesy of cooldesign at FreeDigitalPhotos.net