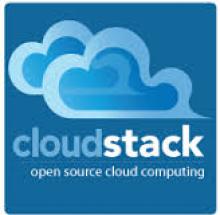 Event Date:
Wednesday, 20 November, 2013 - 09:00
Apache CloudStack is open source software designed to deploy and manage large networks of virtual machines, as a highly available, highly scalable Infrastructure as a Service (IaaS) cloud computing platform. CloudStack is used by a number of service providers to offer public cloud services, and by many companies to provide an on-premises (private) cloud offering, or as part of a hybrid cloud solution.
The European CloudStack conference will continue with the best ideas from the previous conferences and feature a varied set of presentations. Aimed at users, developers and everybody else interested in cloudstack, this will be the place to learn more about cloudstack or join the developers to discuss the past, present and future.
Collaboration is key to keep this community vibrant and growing. A lot of the talks and events at the conference will provide ample opportunity to meet with the cloudstack community and engage in deep discussions with developers and users. The hack day will provide an excellent opportunity to turn ideas into practice together with the committers.