Event Date:
Wednesday, 6 November, 2013 (All day)
The CloudWATCH EU Innovation Cloud Hub, an information stand at ICT2013, 6-8 November 2013 in Vilnius.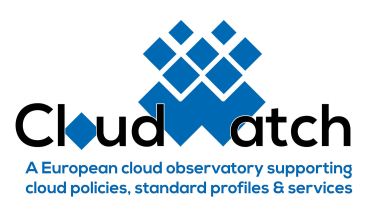 The CloudWATCH Information Stand - EU Innovation Cloud Hub - shone the spotlight on European investments in interoperable clouds contributing to an internal market of services in the European Union. The selected initiatives will provide very significant business opportunities for SMEs with improved trust in cloud-based applications and storage for citizens and business. They will also lower barriers for service providers and users to develop, select, combine and use value-added services through significant advances in cloud technologies with open, standardised interfaces. The outcome will be a strengthened industry in Europe for software-based services offering a wide choice of services meeting key societal and economic needs.
Below you can download the full rolling presentation shown at the stand. Titled European Excellence, the overview outlines the objectives, results and impact of 21 EC-funded projects.
Download the special A-Z guide of projects represented on the stand below.