Digital Disciplines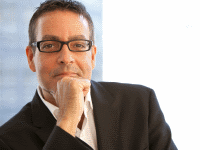 Focus Area
Cloud computing, big data, social, mobile and wireline networks, and the Internet of Things
Market sector targets
Today's technologies impact consumers, businesses, non-profits, governments, non-governmental organizations, and societies.  The benefits include cost reduction, convenience, operational efficiencies, labor productivity, asset utilization, process flexibility, social connection and other behavioral drivers.  Depending on the segment, there are additional benefits.  For example, big data analytics against genomic, microbiomic, epigenetic, and pharmacological databases can lead to better patient outcomes through patient-specific therapies and personalized medicine.
Measuring efficiencies and impact
The traditional view of the cloud is largely as resources for rent at the infrastructure layer, and a common view of the benefits of such capabilities revolve around cost reduction through either scale economies or hybrid cost optimization, business agility through elasticity, or performance enhancement through parallelization or geographic dispersion and hence latency reduction.
However, cloud computing, including platform services / micro-services and applications is less important as a standalone capability than as part of an integrated architecture including things, people, and data, all connected through networks.  This in turn enables not just improved cost, performance, or agility, but the strategic application of these on an integrated basis to enable strategic competitive advantage.
The author has identified four major "digital disciplines," which update the Treacy and Wiersema value disiplines framework for the digital era.  The digital disciplines are information excellence, solution leadership, collective intimacy, and accelerated innovation, and they all use the same five building blocks: people, things, networks, cloud, and big data.  Information excellence involves process and asset optimization to achieve differentiated process advantage.  Solution leadership uses smart, digitalized products, or smart, digitalized service delivery components, connected to back-end cloud, data management, and analytics and from there on to ecoystems and social media.  Collective intimacy uses data collected from everyone, together with external sources, to achieve better outcomes for each individual customer on a personalized basis.  Accelerated innovation leverages the cloud and contest mechanics to make innovation better, faster, and less expensive, through challenges, idea markets, and prediction markets.
How is cloud disrupting the market?
By helping to achieve competitive advantage through one of the four digital disciplines mentioned above.
Links and references
Joe Weinman, Cloudonomics: The Business Value of Cloud Computing, John Wiley & Sons, 2012
Joe Weinman in Regulating the Cloud, MIT Press, 2015 (forthcoming)
Joe Weinman, Digital Disciplines: Attaining Market Leadership via the Cloud, Big Data, Social, Mobile, and the Internet of Things, John Wiley & Sons, 2015 (forthcoming)