Do you understand the digital economy?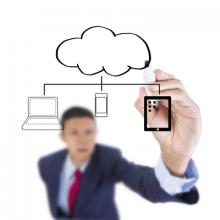 Over half of UK business leaders do not understand the digital economy, according to research. The study carried out by OnePoll and commissioned by Ness Software Engineering Services found that 57 percent of business leaders do not understand digital.
The study also found that a lack of skills and infrastructure were holding back enterprises. 46 percent said that they did not have the skills or expertise to drive digital transformation projects in terms of developing, deploying, managing and supporting the technology.
Areas where they were short of expertise included e-commerce and e-business, cited by 40 percent and 44 percent respectively. 48 percent lacked the expertise to support digital infrastructures such as cloud and mobile, while 42 percent said they did not have the infrastructure to develop and roll out digital products quickly enough.
Due to these gaps, 42 percent outsource technical engineering services. 39 percent viewed the partner's ability to deliver on-time and on-budget as the top priority for choosing a partner.
Doug Mow, senior vice president of corporate strategy and chief marketing officer at Ness SES said, "The growth of the Digital Economy is a major transformative force in the market where digital native companies are disrupting the business models of traditional companies to steal market share.
"In response, incumbent businesses must modernise their user experiences, products, and systems to remain competitive. This includes engaging customers and partners via electronic commerce mechanisms, modern form factors such as mobile, and with real-time, personalised insight."
Mow added, "The Digital Economy is the new, post-recession normal, and digital transformation is the route to participation. No industries are immune to technology's impact.
"The scale of transformation will take most incumbent businesses out of their enterprise IT comfort zones, so it is paramount they seek the right levels and quality of software engineering support from whichever resources they choose to engage - internal or external."
The survey polled 1000 business leaders in the UK.
To read the full article please visit CBR Online.
Image courtesy of pakorn at FreeDigitalPhotos.net