Estonia chooses Ericsson to lead public sector cloud transformation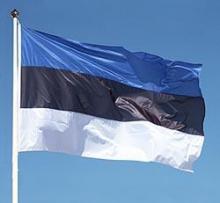 The State Information Communication Foundation (RISK) of Estonia has chosen Ericsson, the Swedish multinational networking and telecommunications vendor, as the main partner to lead the transformation of its eGovernment services in the cloud.
Ericsson will drive the deployment and maintenance of a hybrid cloud environment through a public-private consortium working alongside State Infocommunication Foundation (Riks), Ericsson, EMC, Telia, and OpenNode Cybernetica. The implementation will be developed to ensure better scalability, resiliency and data security for all the services of e-society in Estonia.
The driver behind the hybrid cloud infrastructure and platform as a service is to facilitate local governments in managing processes, so they can focus on service development without having to worry about updating their server capacity.
The aim of the project is to enhance scalability, resilience and security of e-society services in Estonia. Combining private and public cloud infrastructure, the solution will ensure continuity and security for e-society services, e.g. tax reporting and online health care advice, while maximising resource efficiency and accessibility.
Ericsson will deploy Ericsson Hyperscale Datacenter System 8000 - built on Intel® Rack Scale Design - along with Ericsson Cloud Execution Environment, Apcera Trusted Cloud Platform for secure application lifecycle management and associated integration services. Ericsson's solutions incorporate Guardtime's Keyless Signature Infrastructure (KSI), a blockchain platform for ensuring the integrity of systems, networks and data at industrial scale.
Estonia is one of the early adopters of e-society services in the EU, with the launch of digital identity cards in 2014 and was the first country to offer e-residence; as you can read in our previous post here.
Source: http://bit.ly/2bZIxFX