EU could legislate to make cloud and office servers greener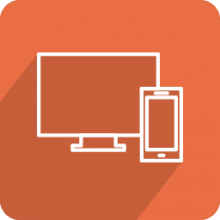 European Commission officials are considering whether to regulate to enforce energy efficiency standards on enterprise servers, technology vital for cloud computing.
But that decision will have to be balanced against the demands of the Commission's own strategy to boost and speed up the use of cloud computing, as part of a wider digital investment push to help get Europe's economy moving again.
The EU executive could regulate the energy efficiency of enterprise servers, the technology used for the cloud and for storing business data.  
Any change to the legislation would take place in the context of the Ecodesign Directive, which sets requirements for all energy-related products in both residential and industrial sectors.
The aim of the directive is that manufactures of the energy-using products should, at the design stage, be obliged to reduce the energy consumption and other environmental impacts of products.
No decision has yet been made and the executive is carrying out a feasibility study on enterprise servers at the moment. Experts believe that the servers should not be too politically sensitive to regulate, despite their relevance to the shift to cloud.
Both industry and the Commission agree that large centres use less energy and are more efficient than medium and smaller data centres. Broadly speaking, environmental campaigners welcome any digital innovation that helps their cause. Online video conferencing can cut off polluting flights for business meetings, for example.
Read more on: Euractive.com