EU eGovernment Factsheets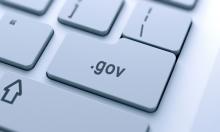 The European Commission has published a new version of its eGovernment factsheet updated to 2016. The factsheets present an overview of the state and progress of eGovernment in 34 European countries.
Politically this 2016 update emphasizes the strategic directions and programs promoted at European level, in order to provide sustainable benefits, economic and social from a Digital Single Market. The EU is showing a strong commitment to the modernization of public administrations and increasing the development of «interoperability solutions for the modernisation of public administrations across Europe».
The EGovernment factsheets analyze what are policies and activities regarding best practices to providing electronic services and the benefits to public administration, businesses and citizens.
The factsheets are available on the Joinup platform by the National Interoperability Framework Observatory (NIFO) community. To find all factsheet please visit this page.