European Research and Innovation Results: Flexible Cloud with HARNESS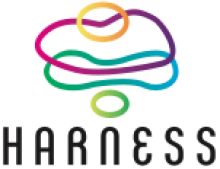 Flexible cloud - Harnessing heterogeneous hardware resources: 
With an expanding list of applications using cloud computing, conventional commodity-based data centers may not meet desired performance requirements. Over the last three years, the researchers involved in Europe's HARNESS project have been working to devise ways to integrate non-conventional resources into the cloud data center stack.
Speed Read on Results and Exploitation Plans
Ever greater variety of applications now make use of cloud computing.

Conventional commodity-based data centers are not always able to meet increasing range of performance requirements. 
The EC-funded HARNESS project seeks to devise cloud platform technologies for exploiting specialised resources.
The three-year project is now coming to an end, with the project's industrial partners already benefiting from the technology created.
Using the HARNESS technology, cloud tenants can describe their performance needs and constraints for their applications, so that the cloud operator can decide how and when to allocate the appropriate mix of commodity and specialised resources.
Industrial partners like Mazeler Technologies and SAP AG are already busy exploiting the technology created. HARNESS is now pulling together a full, top-to-bottom demonstration of the HARNESS platform, its integration with OpenStack, and its deployment in three different cloud environments.
For more information, visit the
HARNESS
website.
Coordinator: Alexander Wolf, Imperial College London