Horizon 2020 - Call 2 Information Day & Networking event for 'Future Internet', 06-02-2015, Brussels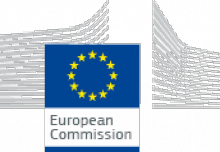 The Directorate "Net Futures" organises this Information Day presenting the topics in the area of Future Internet in the second ICT call H2020-ICT-2015 published in October 2014.
During this event partecipants will be able to:
Understand the fundamentals of H2020 and explore new opportunities arising from it.
Learn more about the second call for proposals in the "Future Internet" area.
Network and discover potential partners to form a consortium.
Present ideas and discuss them with others.
The event will start with an introduction to Horizon2020 WP2015 followed by networking sessions on the following topics: 
Network Technologies
ICT 30 – 2015: Internet of Things and Platforms for Connected Smart Objects
Inducement Prizes
Software & Services, Cloud
ICT 8 – 2015: Boosting public sector productivity and innovation through cloud computing services
Net Innovation
ICT 10 – 2015: Collective Awareness Platforms for Sustainability and Social Innovation
Experimental Platforms
ICT 12 – 2015: Integrating experiments and facilities in FIRE+
Partecipants can submit a presentation for any of the topics mentioned above and present it during the networking sessions.
The deadline to submit a presentation is 30 of January 2015.
Read the full agenda with more detailed info and registration here.