How CloudWATCH2 and CLARUS are mapping cloud standards for a clearer and trusted cloud market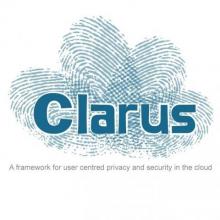 Cloud computing is one of the most powerful technologies to boost the competitiveness and productivity of the European ICT market. Too often, European companies find it difficult to compete in a Free Market and adopt cloud services that do not guarantee adequate security, privacy and interoperability of services.
Open standards are essential in ensuring interoperability, fostering innovation and lowering entry barriers in the Digital Single Market. Indeed, this is recognised in the EC's own vision of the Digital Single Market: "Common standards ensure the interoperability of digital technologies and are the foundation of an effective Digital Single Market" "ICT Standardisation Priorities for the Digital Single Market" published in April 2016.
CloudWATCH and the C-SIG Working Group on Cloud Standads
The EC is driving this forward through efforts such as the C-SIG (Cloud Select Industry Group) Working Group (WG) on Cloud Standads to which CloudWATCH2 is contributing. Understanding and mapping the usage of cloud standards by projects is key to this process.
CW2 will shortly publish results most commonly used security and interoperability standards in the market in the context of EC funded projects in the cloud and software services area. Extensions, refinement and gaps that need addressing will be identified, thus supporting relevant activities of the EC on standards such as the C-SIG WG.
The adoption of standards are key to a truly trusted and transparent digital single market. Projects such as CLARUS are taking this very seriously with standardisation playing a key role in their work plan.
Improving trust in Cloud computing
CLARUS is a Research and Innovation Action funded by the EU Framework Programme for Research and Innovation Horizon 2020. It seeks to enhance trust in cloud computing services by developing a secure framework for the storage and processing of data outsourced to the cloud that allows end users to monitor, audit and control the stored data without impairing the functionality and cost-saving benefits of cloud services.
CLARUS is also developing a secure framework for storing and processing data outsourced to the cloud so end-users can monitor, audit and control their stored data while gaining the cost-saving benefits and capacity that cloud services bring.
CLARUS is using an interoperability by design approach by investigating the use of open standards in the architecture design and in the implementation of the CLARUS components. Several standards related to security, privacy, and cloud computing have been carefully analysed and a Catalogue of Standards published.
To find more information about CLARUS you can visit the project page on our Service Offer Catalogue and discover the main project outputs.
You can also visit the CLARUS website at www.clarussecure.eu.