Intercloud and the Single Digital Economy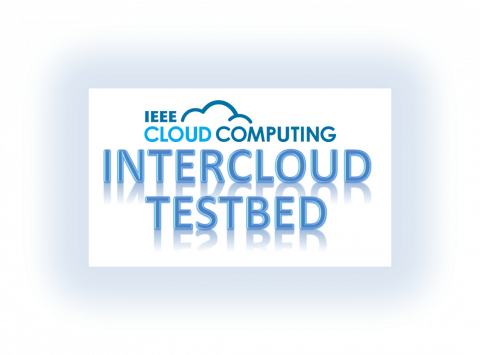 Focus Area
Cloud Computing is a capability being heavily utilized for research, Internet sites, and mobile telephony. However, unlike those utilities, clouds cannot yet federate and interoperate. This article reviews how the global Telephone System and the Internet were made interoperable amongst the various Service Providers. These important networks have provided a "single electronic system" whereby global commerce has emerged. We don't often think about it, but imagine what it would be like to do business without the phone system, let alone the Internet. An interoperable Intercloud, will become just as indispensable to business, as these other networks have become. This was the motivation of the IEEE Intercloud project.  This is described, where researchers tried several approaches to add interoperability to Cloud Computing. A technique which mirrors the way the Telephone System and the Internet was developed, which shows great promise, assuming that the Cloud operators participate in implementing Intercloud protocols. It is shown that next generation services such as multiparty global video calling requires such a capability in order to deliver the best video quality possible. This article describes a "work in progress" – that is the process of the standards effort and test-bed efforts formed by the IEEE – and the work in progress. Finally, the technical highlights of the Intercloud architecture are described.
Market sector targets
Cloud computing is a new design pattern for large, distributed data centers. Cloud computing offers end consumers a "pay as you go" model - a powerful shift for computing, towards a utility model like the telephone system or more recently the Internet.
However, unlike those utilities, clouds cannot yet federate and interoperate. In the Telephone Network, any phone can call any other phone with "direct dial". There is no requirement that the two phone users are connected to the same phone company! The phone network has even evolved, with Mobile, to allow a user to carry their phone to any country, "roam" with a provider, and make calls. This is amazing cooperation amongst telecommunications providers!
In the internet, any Internet connect browser can access any web site. The Internet Service Provider ("ISP") giving connectivity to the browser, does not have be the same Internet Service Provider hosting the web site. In fact, browsers can easily change ISP's – even in different countries – and web sites (as long as their name remains the same) can host in any location – and the system still works.
So far the global world of Cloud Computing does not have any of the capabilities of interoperability which have made the telephone network and the Internet such indispensable utilities.
Interoperability and portability: existing and emerging standards that can foster trust in the cloud
Business are developing using IT strategies which are hopelessly linked to Cloud Computing. Behind the most interesting consumer and business to business web sites are massive computational engines based in clouds. Travel sites use extensive calculational engines to find inventory from supplying partners. Business sites supporting B2B Ecommerce, for example Alibaba, are entirely cloud based. They use both private and public clouds to support their business. Cloud computing is forming the processing and storage substrate for anything currently done in Mobile, as well as in Internet of Things.
Cloud Interoperability will be good for global business in supporting these new application categories, just as other commerce networks have provided substrates for business based on interoperability, eg the phone system, the Internet.
Addressing new challenges for cloud, IoT, big data
The lack of established cloud standards and interoperability has made and vendors have built proprietary cloud services on software stacks that are not compatible with the stacks used in public clouds -- making interoperability difficult. Cloud interoperability standards would allow IT to move applications and workloads back and forth between private and public clouds and from one public cloud to another. Such application migration among clouds would allow IT to select the best cloud technologies and avoid vendor lock-in.
For new areas such as IoT, the cloud is the go-to platform. A cloud-based analytics system for the Internet-of-Things (IoT) includes resources for the collection and analysis of sensor data and uses the cloud to process that. This is the future of the Internet of Things, but it won't be made possible by a jumble of wires. What makes it possible is cloud computing, combined with the glut of sensors and applications all around you that collect, monitor and transfer data to where it's needed. All of this information can be sent out or streamed to any number of devices and services.
For Big Data, Big data analytics offers the promise of providing valuable insights that can create competitive advantage, spark new innovations, and drive increased revenues. As a delivery model for Big Data services, Cloud is the typical structure to support their big data projects. Big data environments require clusters of servers to support the tools that process the large volumes, high velocity, and varied formats of big data. Clouds are already deployed on pools of server, storage, and networking resources and can scale up or down as needed. Cloud computing offers a cost-effective way to support big data technologies and the advanced analytics applications that can drive business value. 
Interoperability of these services across a wider and more transparent cloud to cloud framework would open up new doors in applicatons functionality.
Is there a common vision and goal for international dialogue on the cloud, IoT or big data?
An interoperable global cloud, could support a Single Digital Vision allowing a company to access a market expanded portfolios of cloud services by leveraging offerings from other Network members.
Interoperable Cloud will enable the opportunity to reduce CAPEX and R&D costs via access to cloud services sourced in geographies where you don't have a physical presence. Leveraging an open, secure and agile hybrid IT environment that prevents vendor lock-in and enables workload portability between on- and off-premise resources. Allowing one to adhere to country-specific regulations for data sovereignty, retention, and protection.
Links and references