Join to discussion at NIST Cloud Computing Forum & Workshop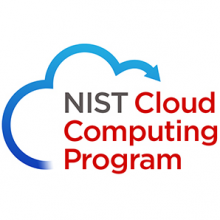 This year, the NIST Cloud Computing Forum & Workshop Workshop & Forum is holding its 9th event on September 13-15, 2016 at NIST in Gaithersburg, USA. The topic of this year's workshop is "Cloud & the Interconnected World".
---
In a hyper-connected technology age, the amount of technological innovations that appear on the market are increasing rapidly. The ability to produce, store and manipulate data from a huge number of devices, requires technologies that allow us to fully exploit their opportunities.
In this technological ecosystem solutions offered by cloud computing are an opportunity to take full advantage.
NIST has organised this 3 days workshop to discuss the roles of cloud computing in addressing the challenges of an interconnected world, and the necessary building blocks for the vision and standards that make an interconnected world possible.
Join in the discussion! Follow the webcast
You may join the conference by following the live streaming and interacting with the speakers; you may email questions to nccp9@nist.gov or join the Twitter Chat using #NISTCloud.
The webcast will begin at 8:30am September 13th.