MobiCloud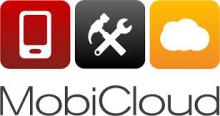 Focus: Developing a cost-effective platform to make existing company back-end systems available to mobile workers, without the complexity and upfront costs normally associated with traditional mobile application development. MobiCloud is using existing cloud-based and web-based technologies to deliver a service-based model for a new kind of mobile application, which is intrinsically cross-platform and context-aware.
Read the MobiCloud success story: MobiCloud – where cloud gets mobile for the construction industry
Pilots: city transit, rail transport, field service and construction in four European countries.
Coordinator: APPEAR, Sweden
Partnership: Costain, UK; Nettropolis, Germany; EsperantoXL, Netherlands; COMIT, UK
Getting on board: Organisations wishing to join the MobiCloud ecosystem are encouraged to sign-up for the early adopter programme, where they can gain access to the MobiCloud toolkit and testbed to build their own cross-platform cloud mobile app. The toolkit contains a number of predefined application templates to kick-start implementations of use cases in transportation, construction and field service enterprise mobility projects. The platform includes a mobile web SDK for creating HTML5 application components, native SDKs for creating cross-platform containers, as well as Java and REST SDKs for integration enhancements with back-end systems.
For more information about the MobiCloud project, please visit the website. If you want to try out the benefits of the site diary app within your own organisation, it is currently available on a free trial basis.
Synergy with CloudWATCH: Xavier Aubry, CEO of APPEAR and coordinator of MobiCloud joined our Networking Session on 7 November at ICT2013 as part of a panel of innovative European companies and cloud champions.