MobiCloud – where cloud gets mobile for the construction industry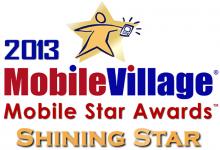 The decision to invest in a mobile cloud solution is inevitably a financial one, but any improvement in efficiency or cost effectiveness is ultimately due to the behaviour of the employees using it. For those individuals an improvement in efficiency is also an improvement to the quality of their working life. We hear so much about the benefits of mobile and cloud technology, but without practical, real-world examples it's often hard to really understand them. Here's an excellent example from the construction industry, where European businesses are leading the way when it comes to innovation.
MobiCloud is all about stimulating the provision of new mobile services in the cloud and supporting the emergence of a European ecosystem of mobile cloud application developers. To achieve this goal, it has developed a corporate appstore infrastructure comprising an application container deployed in a smartphone or tablet connecting to corporate systems via a cloud-hosted platform.
Costain, a global engineering solution provider, chose MobiCloud to implement a mobile site diary application in order to replace existing paper-based records, where site engineers record at the end of the day all the events that have happened on site. The MobiCloud site diary enables Costain to quickly search for relevant records and matching pictures, but also to make sure that the information is more accurately documented by its engineers. The construction company can now substantially reduce the frequency, cost and duration of disputes related to construction projects.
Katie is a site engineer working for Costain and has first-hand experience of the difficulties of keeping accurate records in a frenetic environment. Such records are important for many reasons, but not least to ensure the accountability of all parties and their adherence to a safe and assured method of working. Katie is one of the engineers who has been testing the Mobicloud platform and knows all too well what it is like working the "old way".
Site engineers typically work long unsociable hours – a twelve hour day is not unusual and when things go wrong the hours get longer. Any time that can be saved, especially on mundane tasks that are a waste of an engineer's skills, is a blessing. An extra thirty minutes in the day can make the difference between a well-run site and a happy engineer and a chaotic site with an engineer headed for a breakdown.
One of the major benefits of the MobiCloud site diary app is that it allows records to be made as and when events occur and in a way that does not require writing up or transcribing later. This saves time, reduces the need for hastily scribbled notes and removes the stress of trying to recall events retrospectively. It also improves the quality of the record and provides something that has never been available before – a verifiable electronic audit trail. This can be extremely valuable to a construction company when it needs to prove a particular sequence of events, for example as part of dispute resolution or an investigation into an accident or unsafe occurrence. However, on a day-to-day basis the greatest benefit to the site engineer is time, as Katie explains below.
"I arrive in to the office before the sun comes up. Brew up to ensure I get a hot drink before venturing out onto site. All the paperwork is in place including permits, inductions, briefings, drawings and check sheets from the night before. I pick up my iPad and head out onto site. The usual activities ensue, however I am now able to record each one in real time as they happen. Not only can I record the plant and labour used, I can record where it's happening, how it's happening and more importantly if there are any delays or issues with subcontractors! As well as these extremely useful features, the efficiencies don't stop there! For each entry I can take photos and attach them directly to the information so they will be there as reference when reviewed (no downloading from a camera and trying to match them up later!). Also, I don't need to remember the weather forecast! The app is directly linked to the local weather and records it automatically without me having to think about it! The same goes for emails too...I can respond in a more timely fashion directly from my ipad!"
Awards: At the 12th annual Mobile Star Awards in 2013, MobiCloud won four categories: Mobile Workforce Management (Shining Star); Mobile Application Development (Rising Star); Mobile Field Service (Rising Star) and Mobile Secure File Access/VPN (Rising Star).
Funding: MobiCloud has received funding from the European Union's Seventh Framework Programme. Consortium Members include: APPEAR (Sweden); COSTAIN (UK); Nettropoli (Germany); EsperantoXL (Netherlands) and COMIT (UK).
Synergy with CloudWATCH: Xavier Aubry, CEO of APPEAR and coordinator of MobiCloud joined our Networking Session on 7 November at ICT2013 as part of a panel of innovative European companies and cloud champions.