MobiCloud Luanch - Press Release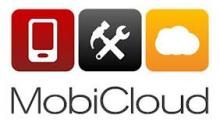 MobiCloud Project to Develop a European Corporate Appstore - European Consortium Receives EU Funding Contract to Develop Mobile Workforce Applications in the Cloud.
Stockholm and Brussels, Jan 31st 2013 – The MobiCloud consortium announced today that it has successfully finalized negotiations with the European Commission Directorate-General of Communications Networks, Content and Technology (DG CONNECT). The MobiCloud project will be co-funded under the ICT Policy Support Programme (PSP) Competitiveness and Innovation framework Programme (CIP) with a total budget of €4.45M.
The MobiCloud consortium is led by Appear (Sweden) and includes Nettropolis (Germany), EsperantoXL (the Netherlands), Costain (UK) and COMIT Projects (UK). The aim of the project is to stimulate the provision of new mobile services in the cloud and to support the emergence of a European ecosystem of mobile cloud application developers.