Multi-award winning MobiCloud EC project announces developer toolkit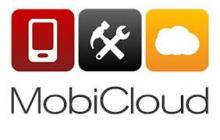 Stockholm, June 5th 2013 – The MobiCloud consortium announced today the initial release of a new software development toolkit (SDK) that enables developers to create cross-platform and context-aware mobile workforce applications in the cloud.
The toolkit contains a number of predefined application templates to kick-start implementations of use cases in transportation, construction and field service enterprise mobility projects. The platform includes a mobile web SDK for creating HTML5 application components, native SDKs for creating cross-platform containers, as well as Java and REST SDKs for integration enhancements with back-end systems.