Public Cloud: numbers will grow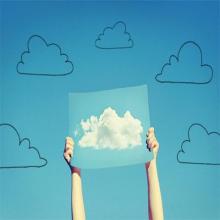 The amount of money spent on public cloud services is set to double in the next 5 years. The industries that will experience the most rapid growth in terms of public cloud expenditure are media, telecommunications, and retail, undermining the position of manufacturing, financial, and professional services, the three industries that account for one third of global spending on public cloud services in 2016.
The main reason for this is that the big ICT companies are trying to maintain their position in the market and cut costs at the same time. According to IDC's Worldwide Semi-annual Public Cloud Services Spending Guide, the revenue generated by the public cloud services market will move from the current $96.5bn up to $195bn in 2020.
This growth of public cloud usage will be propelled by ICT companies' need for business solutions, namely the need of being free from legacy IT constraints. For businesses, this means cheaper and faster development of ICT services, and thus the ability to keep pace with the market.
The predicted numbers speak for themselves. Over the next five years:
cloud software will grow three times faster than the software market as a whole, becoming a significant growth driver to all functional software markets;

about half of all new business software purchases will be of service-enabled software;

cloud software will constitute more than 25% of all software sold.
IaaS, PaaS, & SaaS
If we delve into the numbers, we discover that infrastructure as a service (IaaS) and platform as a service (PaaS) markets will grow more quickly than SaaS. In particular, PaaS use is set to grow as ICT companies' cloud requirements and migration procedures develop and become more complex.
A large portion of SaaS-related IT spending is generated through enterprise upgrade projects. For some pieces of legacy software, there may be no SaaS upgrade solution, which may lead ICT companies to choose the PaaS pathway instead.
On the CloudWATCH website, there is a section dedicated to Small and Medium Enterprises: click and find tools, guides, and user stories that will help you make a better and more secure transition to the cloud.
Source: IDC: Global public cloud spend set to double by 2020, Caroline Donnelly, computerweekly.com