SLAlom provides a report case law on #CloudComputing contracts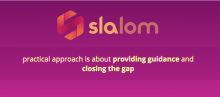 In most of EU countries, cloud computing services are generally not regulated under a specific law and often the legislation is left to the individual courts to decide. The Horizon2020 project SLAlom has investigated laws in several EU Member States such as Germany, Italy, France, UK and Greece, and has provided guidelines in a short document.
The courts in the various Member states have issued rulings that can be applied to cloud contracts without making any direct reference to cloud computing.
This results in a lack of clear rules as regards the contractual arrangements between the provider and the customer. It may not be clear which rules should govern the contractual relationship. The purpose of this document is to illustrate how cloud computing agreements can be classified under the legislations of EU Member States like Germany, Italy, France, UK and Greece, and whether this type of contract can be compared with standard model contracts ruled by the contract law of each jurisdiction or envisioned under relevant case law. In common law countries, when civil code does not provide standard model contracts, SLAlom research shows that rules concerning contracts are provided by special laws and case law.
The SLAlom document also provides an overview of the essential provisions deriving from the codes or case law to the extent that they may apply to cloud computing agreements.
You can download the document here: http://bit.ly/28eMLP3
SLAlom final outcomes
The SLAlom consortium has also made available the final outcomes of the project, offering open models for cloud SLAs contracts and technical specifications in line with ISO standards, in collaboration with the International Organization for Standardization. Donwload here: http://bit.ly/SLALOMDownloads.