Stakeholder workshop for the European Catalogue of ICT Procurement Standards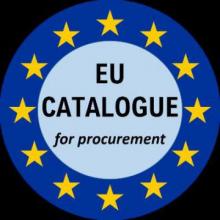 The European Commission has organised an event "Improving the public procurement of digital solutions at the technical level" on technical procurement on the 24th of January 2017 in Brussels. This event will focus on practical experiences from public procurers in four areas: electronic tolling systems, cloud computing, eGovernment, and smart energy appliances. Use of standards, exchange of best practices, projects and experiences, costs - including interoperability costs linked to vender lock-in, will be discussed.
This meeting is organised within the framework of the project "Analysis, Establishment, Launch and Operation of a European Catalogue of Standards for ICT Procurement".
The objective of the European Catalogue is to provide a one-stop-shop at the EU level to support and guide public procurers when referring to ICT standards and profiles of standards in their call for tenders. This should help drive the adoption of European standards, while ensuring progressive convergence on the use of ICT standards by public procurers, increasing interoperability and reducing market fragmentation.
The challenges the European Catalogue is seeking to addressing include:
The risk of vendor lock-in with proprietary solutions
A lack of interoperability of ICT solutions
A lack of coordination on ICT standards adoption
A fragmented EU market
A lack of clarity for industry on which standards to adopt
For the initial version of the prototype of the European Catalogue, four domains have been selected. These are:
eGovernment/eBusiness
Intelligent Transport Systems
Cloud Computing
Smart Energy
CloudWATCH will attending the event as contributor to the catalogue preparation based on the identification of the most commonly used security and interoperability standards in the market of EC funded projects.
If you are interested in Cloud Standards you can visit our Cloud Standars Hub where you can find all the information about the Cloud Standards landscape in Europe and what is happening in the cloud standards landscape and how CloudWATCH2 is contributing.