Startups @ Collision Conference: LeanXcale case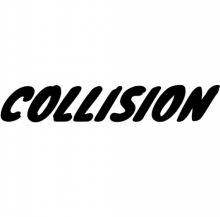 The
Collision conference
is all about startups. Hundreds of earnest entrepreneurs bravely put their best feet forward in front of a hungry crowd of investors, press, and various other hoi palloi, hoping to get funding, attention, and even some frank advice.
Forbes contributor Jason Bloomberg talks about his pick of the coolest startups in town, among them LeanXcale, a spinout of LeanXcale, CoherentPaaS: A Coherent and Rich PaaS with a Common Programming Model, a project funded under the European Commission's 7th Framework Programme.
LeanXcale is the solution to choose for consistent updates necessary for any transactional system, while simultaneously providing analytical queries essential for data warehouses and data lakes.
 LeanXcale offers an ACID-compliant SQL database based on the Hadoop File System (HDFS), adding a highly scalable transaction management layer to a suite of industry-standard big data tools, including HDFS, Apache HBase key-value store, and the SQL query engine from the Apache Derby relational database management system.
The success of LeanXcale to date is an excellent demonstration of European funding for projects aimed at advancing cloud computing - in this case through DG CNECT Unit E2 Software, Services, Cloud.
Source: Hunting For Disruption At Collision Conference, Forbes.com