VIRGO –Virtual Registry of the Ground Infrastructure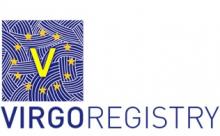 Focus: The main outputs and results of VIRGO are:
An overall knowledge on how infrastructures are managed and on the relevant legislation in each European country
A harmonized structure for a European virtual registry on cloud
Guidelines to the various stakeholders on how to implement the virtual registry on cloud
White paper on legal framework to make the European virtual registry on cloud compulsory in all countries
Implementation of virtual registry on cloud in 3 European countries (Italy, Portugal, Romania) through pilot project
Defined and tested structure for a European virtual registry on cloud to be adopted in Europe
Coordinator: Infratel Italia S.p.A
Partnership: Ericsson Telecomunications; Italdata S.p.A.; AEMCOM S.r.l.; Regione Lombardia; Municipality of Brasov; Intergraph Romania; EDP DISTRIBUICAO ENERGIA SA; Portgàs – Soc. de Produçào e Distribuiçào de Gàs, S.A.; Camara Municipal do Porto; Paris - Lodron - Universitat Salzburg; Tudor.
Funding: European Commission, DG Connect, Software & Services, Cloud. 7th Framework Programme. FP7 Cloud of Public Services and Smart Cities
Website: www.virgoregistry.eu