2nd Cloud Interoperability Workshop "Use of standards in by R&I projects in FP7" - Brussels - March 2014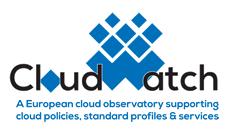 With the first workshop already initiating a seed portfolio focusing on the technical interoperability of Cloud services, the second workshop aimed at extending the reach to EC-funded cloud related projects from FP7 Call 8 & Call 10 and others. To this extent, the workshop was embedded into the DG CONNECT E2 concertation meeting held in Brussels in March 2014.
For this workshop, CloudWATCH asked participating projects to relay information about the existing and planned adoption of standards, and their engagement with SDOs. The material collected at this meeting comprised of more than 50 concise project briefings that formed the seed material for the analysis performed in WP2 and conducting further workshops in WP4. As a coordination and support activity, CloudWATCH also paid attention to facilitate and promote collaboration between EC-funded projects – with success, as one highlighted outcome was the publicly announced commitment of collaboration between the projects PaaSage, MODAClouds, ARTIST and HEADS.
More info on the overall event programme and presentations 
here