Aridhia Ltd puts data and analytics in the cloud to accelerate medical research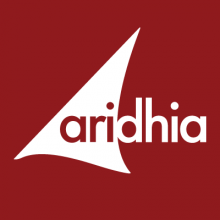 Aridhia Ltd is a world-leading clinical and transnational informatics company developing technology and capability that supports the management of chronic diseases, precision medicine, and biomedical research through the use of biomedical informatics and analytics.
To help accelerate clinical research projects and put useful tools into clinicians' hands more quickly, this health informatics specialist has developed a collaborative analytics platform underpinned by an accredited cloud infrastructure. A major advantage of the infrastructure is facilitating delivery of a repeatable solution to a growing base of users, making the cloud infrastructure key to the go-to-market-plan of this SME.
To make it quicker and easier for data-driven projects to get off the ground, Aridhia delivers AnalytiXagility on a Software-as-a-Service (SaaS) basis, with a usage-based charging model that maximises flexibility and cost control for customers.
The company wanted to host AnalytiXagility on a cloud infrastructure that offered a similar utility-type charging structure. But because the platform handles patient data (albeit anonymised), Aridhia had to ensure the cloud environment it selected complied with data protection requirements.
Business Benefits
A cloud infrastructure that's accredited for healthcare and other public-sector data.
A public sector–specific business model for cloud that enhances customer confidence.
Dual–data centre capability that enables a resilient solution for increased data protection.
Solution provider: UKCloud