Avoiding Market Failure - CloudWATCH2 presents first version of the Cloud Market Roadmap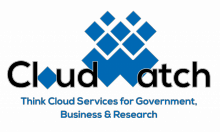 The CloudWATCH2 Roadmap to a Cloud Market Structure e
ncouraging transparent cloud pricing is being presented today by 
Strategic Blue's co-founder
 John Woodley at the Helix Nebula 
7th
General Assembly. The roadmap takes stock of the current cloud market and looks at how we can learn from the experience of other commodities markets so that the cloud can thrive looking ahead. 
Cloud Infrastructure as a Service "IaaS" has matured to the extent that it underpins 
a growing part of every major industry and in particular is a crucial enabler of Europe's digital "Mittelstand" 
economies, i.e. the SMEs building specialist Software as a Service "SaaS" offerings. IaaS is 
dominated by a few large, pioneering, extremely well-funded providers, all headquartered outside the
EU.
IaaS is essential to the ability of a) European entrepreneurs to build new businesses, b) existing businesses 
to remain competitive, c) Government to implement new policy initiatives and d) for research 
institutions to model topical issues such as extreme climate change. Europe's "Cloud-First" policy encourages 
ever greater uptake. European SMEs, Enterprises, Governments and Research Institutions 
require access to the most economical, full-featured IaaS services available, whether headquartered 
inside or outside the EU. These IaaS services must be provided under fair terms and access for all, 
in a competitive market, in which these IaaS users are protected from unfair competition and market 
abuse.
Currently, the IaaS market lacks transparency and routine regulatory oversight. This means that 
amongst a litany of other issues, contractual terms are unbalanced, risk is inappropriately allocated, 
pricing is inefficient and there are inadequate protections against market abuse. 
A framework to address these issues would undoubtedly benefit the IaaS customer. It would also 
protect IaaS providers who wish to comply with best market practice, but in so doing, risk being disadvantaged
by the misconduct of their competitors. Finally, such a framework would benefit all market 
participants, including regulators, by reducing the chances of catastrophic market failure such as those 
seen in financial and energy markets.
The first iteration of the roadmap will be available online shortly.