Cloud and Big Data: How they transform the banking industry - 14 July 2015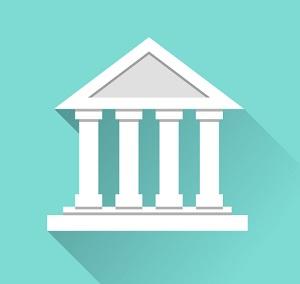 The panel of experts included Gino Thielemans, Head of IT Supervision, National Bank of Belgium; Noémie Papp, Legal Adviser, Consumer Affairs and Coordinator Digital issues, European Banking Federation; and Bruno Schroder, National Technology Officer, Microsoft. It was moderated by Florian Damas, Alcatel-Lucent, and Vice Chair, Cloud Council, DIGITALEUROPE.
The Single Supervisory Mechanism became operational in November last year and foresees a narrow cooperation between the ECB, where the focus lies more on the central coordination, prioritisation and decision making and the national prudential authorities such as the NBB where the focus lies more on the operational day to day supervisory tasks that sometimes require more physical proximity with the supervised institutions.  Cybersecurity, risk management complying with applicable regulation at all times and Big Data are some of the supervisory challenges for the near and longer future.
A steep challenge
Fostering a single market for retail and investment banking is not easy. It takes a well-organized industry a combination of openness and determination to address the many challenges of ICT-enabled banking. The customer experience has changed forever, whether in self-banking or at thoroughly revamped branches. The digital transformation of banks is on-going, they are redefining business models; proposing innovative products/apps; engaging in FinTech partnerships and financing innovative start-ups. Banks keep putting customers at the center of their strategy. Big Data provides banks the opportunity to get even closer to customers and deliver a truly personalized, faster and safer service defined by simpler protocols. Yet, some challenges halt or curb the immediate transformation of banking: data ownership, anonymization, transfers between legacy silos, hiring the right skills, etc. Indeed walking the fine line between innovation and trust requires full mastery of digital technology, whether in e-payment, e-ID, etc. More cooperation of all EU policy makers and industries concerned would likely avoid unworkable contradictions spotted in some legislations.
Security
Trust and security are the foundation stone of this sector. Living up to these high standards in the digital era calls for flawless watch and speedy action, as exemplified by the MoU with Europol. Therefore, however much the banking industry welcomes competition as a way to spur innovation, they wouldn't trade it for a lower level of trust, security and consumer protection. Yet security has more than one face. Hyper-scale clouds operate countless identical machines in the same farm, making problems easier to spot than in the variety of servers to be found between the walls of a typical bank. Actually the feature that makes the cloud so attractive makes it safer at once. Better yet, some hyper-scale clouds have an ability to spread required regulatory changes everywhere. For example, a model clause that proves effective in Europe will be available to the rest of the world, to the benefit of all consumers. Risk-sensitivity proves variable: not all operations need to be 100% foolproof. While compliance must be a key concern across the board, trusted clouds sit even higher up.
Competition
Sound competition calls for a level playing field resulting from enforcing equivalent rules the same way on all operators concerned. The banking industry is not there yet in this respect: they confront a wave of new entrants whose banking credentials are weak at times. Certainly new entrants and new models add a new dimension to the changing role of banking. Besides, financial regulators are no telecom regulators. Indeed technology supervision is a relatively new supervisory discipline that is not yet fully developed within the chain of international supervision: Basel, ECB, national authorities… But awareness for the importance of technology risk management, spurred by the important cyber risks and the cloud projects in the industry, is rising fast. The same can also be said about the adoption of Big data.
Geography is immaterial to security
Consumers shouldn't fret about the ability of systems to handle the massive upsurge in computing power generated by ICT-enabled banking: storage costs are in a nosedive; machine-learning bodes well for improved automation. Connectivity remains the sole bottleneck in the offing, depending on whether or not upcoming investments materialize eventually. But data no longer need to travel as before thanks to new apps that keep them on your device. Current FinTech partnerships work well at securing transactions, either at bank branches or at home. Still, no customer should be left behind: this motto serves as an inspiration to train them systematically so that ICT-mediated transactions inspire as much trust as those happening face-to-face.
Tech doesn't disrupt by itself. It is actually a unifier, an equalizer. This being said, a tech leader with the financial wherewithal required and an appetite for e-payment, for instance, might disrupt this market overnight. DG FISMA, CNECT, JUST and GROW already work together. Policymakers, regulators and business should plan together a smoother way to a future that doesn't have to look disrupted, only brighter.