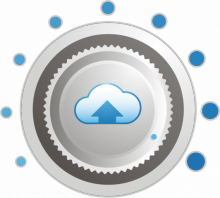 Event Date:
Thursday, 15 October, 2015 - 08:30
Cutting-edge analysis technologies are making inroads into all areas of life and changing our daily existence. This tidal wave lifts all sectors, including retailers who are facing countless 'flex shoppers' in their never-ending quest for a near-perfect shopping experience.
With a view to shed light on this fast-changing environment, the Cloud in Practice Programme has invited a panel of leading experts to share their personal experience of how to keep increasingly demanding customers happy and how to use this continuing challenge to bring quality of service to the next level.  This is the purpose of this workshop. We hope that you will contribute your comments and concerns to another rewarding CiPP discussion. Any reporting should go by the Chatham House Rule.
Speakers
- Chris Sherwood,  Head of Public Policy, Allegro Group
- Mark Van Der Horst,  Director EU Affairs UPS Europe
- Marie Ivarsson, Vice President Government Affairs, Retail Innovation HTT A
- Leonard Hawkes, DBB Law
 
Moderator:
- Patrice Chazerand, Director, DIGITALEUROPE
Registration
The number of seats are limited. Please register online here before 12 October.
Background
With the Cloud in Practice Programme, DIGITALEUROPE aims to make a case for the digital industry's activities in this domain and to evidence the solid and positive impact Cloud services will make on the European economy. These workshops will demonstrate best practice and deep dive into the issues, thus providing a powerful education platform for the industry and political stakeholders to share information and discuss opportunities relating to the Cloud in Europe.
For more information on the Cloud in Practice Programme, do not hesitate to get in touch with us or visit our website: http://www.digitaleurope.org/Ourwork/BoostingDigitalGrowth/Cloudcomputing/CIPP.aspx
We hope that you are able to join!