Cloud in Practice Programme : Workshop on safe and fair contracts – 14 February 2013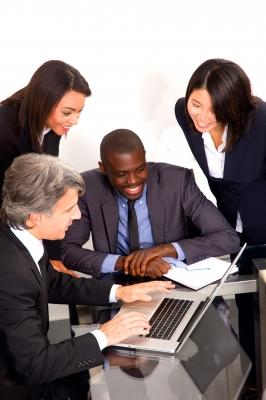 Cloud in Practice Programme : workshop on safe and fair contracts – 14 February 2013
Panelists: Agnieszka Wodecka, DG CNECT; Kate Craig-Wood, MEMSET; Cornelia Kutterer, Microsoft
Consumer law resulting from efforts led separately by DG SANCO, DG JUST and DG MARKT does not necessarily look consistent and harmonized. This is even worse in B2B.
From a Commission perspective, DG CNECT and ETSI work on SLAs, data protection is addressed by the DPR and fair contract terms belong to DG JUST.
SMEs seem to love the "Keep it simple" approach. Average MEMSET contracts fit on a single page. No detailed legal recourse but "Mutual Assured Trust": customers vote with their feet, their supplier's repute and business are at stake in case of poor service. On switching to cloud, the UK government cut a £2b yearly bill for web hosting down to £300m. There are too many standard-setting bodies: NIS and ISO should be enough. Beware creeping regulation! Mere check-lists of suggested relevant concerns prove more effective than one-size-fits-all prescriptions. Liability is dealt with through general business insurance. After an outage, service credits restore happiness faster than court decisions.
The Commission emphasized again that ETSI is only mapping cloud standards.
Less fragmentation was suggested to keep confusion in check. Perhaps not all cloud services providers deserve the same trust seemingly enjoyed by MEMSET. Liability on the Internet is a "crazy concept" anyway. Voting with one's feet might invite integrity/confidentiality issues. As regards cross-border services, e-commerce, social networks, games may qualify for regulation whereas the bulk of cloud services don't, however challenging drawing these lines might feel. Existing rules are mostly ignored, hence the confusion. Mutual recognition might help. The Commission appears keen to foster a "common will" among Member States: coercion won't work. Industry and all participants are welcome urgently to help evangelize pragmatism across Europe.
Image courtesy of Ambro at FreeDigitalPhotos.net