Cloud Standards - Ready for Prime-time (part 2)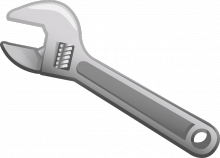 Cloud computing will not reach its full potential without fully developed and stable management and context standards. Customers indeed expect freedom of choice, increased control and interoperability, as a tool for fair competition and unfettered innovation. Effective interoperability demands common technical and legal parameters, which are related to open standards and governance.
While part one of the CloudWATCH webinar focused on technical aspects of existing and widely deployed Cloud-related standards, this part two will showcase and highlight governance and governmental issues around Cloud standardisation: Which combination of standards suits best your specific use case, and what is the status and position of governmental standards adoption such as expressed in ISO and IEC bodies?
If you are using a cloud standard or would like to, we want to hear why, if the benefits as you expected, and what pitfalls or moments of enlightenment have you had.
Moderator:
Michel Drescher, Technical Manager, EGI & CloudWATCH
Speakers:
John Messina, NIST Cloud Computing Program, Chair of the IEEE P2301 CPIP Working Group Chair
           IEEE - P2301 - Guide for Cloud Portability and Interoperability Profiles (CPIP).
Peter Deussen,  Fraunhofer FOKUS
          ISO/IEC JTC 1/SC 38 Distributed Application Platforms and Services.
Find the speakers presentation below.