CloudWATCH Recommendations for future projects and policy makers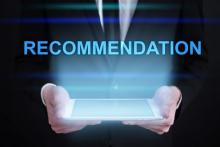 The CloudWATCH series of projects has supported and facilitated standards development in the European ICT landscape during the entire existence of the projects. Drawing from the decade-long experience of its experts over the more than four years of its duration, CloudWATCH recommends the following actions for future projects and policy makers alike:
Address different value propositions of standards in different sectors
Looking at the commercial, public, and academic sectors, we believe that while standards are beneficial for any sector, the reasons are actually different, because of different needs, different obstacles and different sector mechanics. We think that in the past, the value proposition for standards in ICT were not sufficiently differentiated. As a result, market stakeholders and influencers became disenfranchised, and even adverse to the idea of standardisation.
Different meanings of the term "standard" mean different approaches
There are different semantics attached to the term "standard". While in essence addressing the same topic of repeatability, internal standardisation (i.e within a company, or organisation) is much easier to address than inter-organisational standardisation. While the former is typically a passive, emerging activity (an evolutionary process), the latter tends to be seen and experienced as a managed/controlled or top-down activity – perceived as in conflict with the freedom of choice and decision in the commercial market.
Offer help and support for the "unloved" elements of standardisation
As repeatedly pointed out in this document, standardisation on the technical level across organisations tends to emerge as a successful contender in a somewhat evolutionary process. The outputs of this process are, in the ICT world, pieces of code, that manifest interoperability. This is what provides value to commercial organisations – as opposed to the formal documentation of the standard, which is perceived as "dead wood" effort companies see as unnecessary expense without value.
One approach to that solution may be to either financially support experts to be present in the formal standardisation process. The StandICT projects is a good example for such an approach providing a continuous open call to support European standards experts in contributing to the standards process in the five pillars of the Digital Single Market: cloud computing, 5G, data science, cyber security and IoT.
Consider a "standards as code" approach
With the recent emergence of DevOps and "infrastructure as code" concepts to literally subject as much as possible not only software source code, but also infrastructure configuration, and even deployment information to automation and version control; it is viable to apply the same to technical standards in the ICT industry. Instead of forcing software developers to break the barrier of their medium and to learn the formal language of standardisation (this is from experience literally an education task!), take the technical standards to the software developers in their own language: Encode and express standards not in human language and semantics, but in SW engineering languages and tools that are used in SW engineering tooling chains.
Do not engage in formal standardisation too early – or too late – in the market.
Markets inevitably mature: They mature in terms of size, number of participants, number of services provided, and operational best practices. Some markets become so widespread and ubiquitous, that the products and services provided are increasingly perceived as utilities or commodities, respectively.
Markets in that stage typically expose a reduced level of innovation, are highly automated and exchange large volumes with small margins. Mature markets are stable.
However, a high degree in automation and small profit margins both represent obstacles for standards to penetrate such markets: the cost of change is too high.
Instead, carefully analyse which markets (or which if its segments) are on the verge of becoming utilities/commodities, and engage in standardisation at that point in time.
In our opinion, the cloud computing market at large is far from being commoditised, with the exception of parts of the IaaS market related to compute and storage resources. While the cloud compute and storage segment is indeed at the verge of becoming commoditised (some stakeholders consider it already commoditised), we see the market at the brink of being dysfunctional with too much influence concentrated on few large hyper-scale providers.