@CnectCloud projects publish Position Papers for Cloudscape Brazil 2015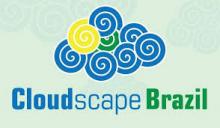 Brazil and Europe have a long-standing, international relationship, including joint investments in IT through coordinated calls. Cloudscape Brazil 2015, 1-2 December 2015, celebrates some of the success stories to date, sharing insights on co-operation results tackling social challenges leveraging an EU-Brazil federated cloud infrastructure. 
This 2-day workshop is also an opportunity to present new collaborative projects starting in early 2016, such as EU-Bra BIGSEA on cloud and big data; FUTEBOL on the federation of experimental telecommunication resources and EUBrasilCloudFORUM, which will establish an engagement forum fostering dialogue on policy, research and innovation between Brazil and Europe. 
One of the nicest features of the Cloudscape Brazil is its position paper booklet offering new insights into the cloud landscape in Europe and Brazil, showing the similarities and differences as we push the boundaries on research and innovation. The booklet features position papers by 6 projects that have received funding from DG CONNECT, Unit E2 - Software, Services, Cloud:
ARTIST: A tool-supported method to cloudify applications
CLARUS: Towards trust in cloud computing services
CloudWATCH: From project objectives to Cloud interoperability, or: How to quickly group and classify vast numbers of projects
CoherentPaaS: Ultra-Scalable Cloud Database
PaaSage: Making cloud usage easy
HTML5Apps: Cloud and Web Standard Roadmap
Cloudscape Brazil showcases an impressive array of cloud user stories, from cutting-edge research in the life sciences to newcomers competing with established players. A strong focus is on how cloud federated infrastructures are enabling researchers to tackle major societal challenges, from neglected diseases and cardio-vascular diseases affecting mostly poor groups to understanding the role of biodiversity ecosystems in buffering climate change. The resulting services simply would not be possible without international co-operation. 
The number of start-ups in both Brazil and Europe is rising rapidly, bringing innovation and growth prospects. The cloud plays a big role here as it lowers the entry barrier to almost every sector. Cloudscape Brazil 2015 offers a forum for start-ups and looks at how new opportunities can help take outstanding research results to market. 
We look forward to hearing more about common challenges and opportunities for co-operation with Brazil in the very near future.
Help spread the word:
@EUBrazilCC
#Cloudscapebrazil 2015 
@BIGSEA_EUBR