Crew Clothing fashions cloud-based marketing to engage buyers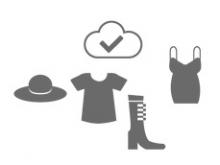 British luxury casualwear brand Crew Clothing wanted to shift away from traditional batch email marketing to something more timely and personal to re-engage its lapsed shoppers and create brand loyalty in the competitive clothing market. So it turned to a cloud-based marketing service.
Launched in the early 1990s, Crew Clothing sells luxury casualwear for men, women and children through its 60 retail outlets in the UK, and via its website and mail order. The company had been using batch and blast email marketing tactics but found that it could convert window shoppers to buyers and bring back lapsed customers if more relevant and targeted campaigns were delivered to different segments.
The retailer wanted a system that would help it to analyse this data quickly and develop a marketing strategy to target individual customers with the right message, on the right device and at the right time.
Find out more on: computerweekly.com
Source: Archana Venkatraman for ComputerWeekly.com