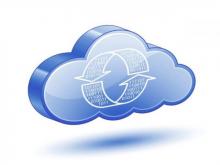 Event Date:
Tuesday, 12 December, 2017 - 09:30
The Digital Single Market (DSM) Cloud Stakeholder meeting is going to take place on the next 12th of December in Brussels. The meeting will gather the most prominent cloud experts and professionals. This is going to be the continuation of the work already started during the last Net Futures Conference on 29 June 2017.
The meeting will also be the chance to introduce and debate the newly adopted Commission proposals for a Regulation on the free flow of non-personal data and for the cybersecurity certification framework. Moreover, it will be outlined the cloud specific work to be started following the proposals and how to best build on previous key deliverables.
A huge and balanced variety of stakeholder engagement is ensured as well as the participation of highly skilled professionals in order to guarantee a multi-perspective contribution on the work to be done. Cloud experts coming both from private and public sector will attend the event. 
You can take a look at the European Commission dedicated page if you want to get a better understanding of the main subjects included in the agenda and how the day will be organized. The attendees will split up in smaller groups, depending whether they represent the demand or supply part of the cloud value chain. Each group will be asked to deliver a written contribution by the end of the day, as tangible outcome of the common effort.
You can register here by filling out info about the organization you belong to and the input you're going to deliver to the event.
----------------
UPDATE - PRESENTATIONS AVAILABLE
You can now find available the seven presentations given during the meeting on the European Commission website.