Final version of SLALOM Legal Model Terms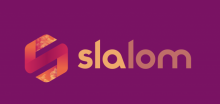 SLALOM has released the final version of SLALOM Legal Model Terms.
The goal of this document is to discuss the main legal issues which impact on the relationship between a cloud provider and a cloud adopter, and how such issues are generally provided for under contractual terms.
SLALOM Legal Team examined several standard cloud service agreements used by leading cloud service Providers which are available on the internet, and also agreements SLALOM partners have dealt with in the course of their professional activities.
This document discusses common areas of concern between cloud providers and cloud adopters and sets them within a contractual structure designed to provide a suitable model for contracting cloud services.
The purpose of this document is to provide a revised and final version of the legal model presented under the Deliverable D2.1 in the light of the recommendations that have been suggested by some stakeholders through their feedback. Moreover, this document is intended to reconsider some of the legal issues addressed in D2.1 due to the ongoing changes in the European legal framework occurring in the past few months, especially in the context of the Digital Single Market initiatives.
CLICK HERE to download the document.