Have your say on the future of cloud standards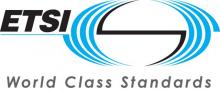 The Cloud Standards Coordination (CSC) has just launched a new survey and is asking current and future Cloud Customers in the private and public sectors, SMEs as well as large organizations in all vertical sectors. Other stakeholders from the entire Cloud Computing ecosystem (e.g. Cloud Computing providers) are also invited to answer. The survey collects feedback from the Cloud Computing community in terms of needs, objectives, challenges and areas of concerns in typical Cloud Computing scenarios, and to evaluate the perceived maturity of Cloud Computing standards.
The survey is the second of a two-phase programme and mainly addresses Cloud Computing customers on their Cloud related requirements and priorities. Results from the survey will be used to further assess the maturity of Cloud Computing standards and evaluate how standards can support the Cloud Computing customers' priorities.
CSC is a collaboration between the European Commission (EC) and ETSI (the European Telecommunication Standards Institute).  CSC Phase 1 took place in 2013 and  primarily addressed the Cloud Computing standards roadmap. In December 2013 the results were publicly presented in a workshop organized by the EC. You can
download the CSC Final Report here
.
CSC Phase 2, launched in February 2015, will address some of the issues left open by CSC Phase 1 and has received full support from the EC to do so. 
This project is undertaken by experts contracted by ETSI. A strict privacy/confidentiality policy has been adopted. Answers to this survey will be shared and used only amongst the ETSI CSC Phase 2 experts. Only aggregated results will be published.