HOLA Cloud Roadmap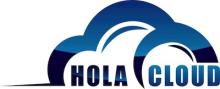 As main output of the Cloud Forward conferences, this Cloud Forward Roadmap aims at setting mid/long term R&D priorities of the areas of Software, Services and Cloud Computing.
The first issue of the roadmap is based on:
a position paper focusing on the actual challenges that the technology providers have to face in the coming years, the support that the EC and public bodies can provide to the growth of the sector, the obstacles that should be overcome, etc.
the results of discussions of the four clusters of projects part-funded by the EC related to CLOUD computing;
the discussion among participants at the final plenary session of CF2015;
the reports from EC expert groups on CLOUDs and software engineering;
a vision document from the CF2015 co-chairs attached as an annex to the Roadmap;
knowledge from the HOLACloud platform providing information on cloud initiatives;
a paper explaining Complete Computing.
RESEARCH PRIORITIES
The major challenges identified by the community and requiring R&D activity to improve cloud computing and to move beyond conventional cloud computing are:
policies (legal concerns, rights) security and privacy;
overcoming proprietary platform lock-in;
appropriate business models for organisations utilising cloud computing to justify the switch from legacy environments;
appropriate interfaces for end-users, application developers and system administrators
CLOUD FORWARD CONFERENCE 2016
Next Cloud Forward Conference will be held in Madrid from 18th to 20th October 2016. The conference will provide the scientific community a dedicated setting for presenting and discussing innovative technologies in the area of distributed computing as well as new technologies beyond CLOUDs. The conference will focus both on research and development efforts in the domain of CLOUDs, and in future technologies that exploit CLOUD computing as a utility.