Home Calling all Amsterdam ICT Startups! Pitch, Network and Learn how to enter the market!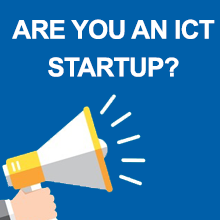 CloudWATCH is coming to TQ Amsterdam! This workshop will help you to improve how your innovative solutions can become trusted and attractive market-ready solutions. With legal, security, technical and market experts at hand, we'll give you expert tips on how to ensure your solutions have that competitive edge.  We also have excellent networking opportunities and a poster area to give you the chance to broaden your network to thought leaders from industry, policy groups, funding bodies and research. Join us for free next week at TQ.
17:30 - 19:00, 19 September "Itch-A-Pitch", or: How to plan ahead for market entry, TQ Amsterdam
Interactive session for Startups focussing on the journey to the market with practical advice and sparring ground for you to practice:
Personal brand - a stepping stone to authentic organisational brand and recognition.
Pitching - Telling a powerful story in 45 seconds is a trainable skill, not a divine gift.
Timing - Orchestrating technology and business maturation is key.
10:30 – 16:30, 20 September, TQ Amsterdam
Out of invention to a business – Sparring and discussion as start-ups pitch and communicate how their solutions can make the change the lives of end users.
Startup Poster display – Free poster area to give you extra visibility at the right time.
The future of the Cloud Market - Hear from pioneering SMEs, industry leaders and policy experts on how the European cloud computing market will be shaped in Europe over the next 3 years and how this can affect you.
Legal essentials – Join our ICT legal expert and put your questions to him on burning issues such upcoming legislation such as the GDPR that will impact directly on ICT organisations in Europe and the world.
Manage risk better – The more secure and safe your solutions are from attack, the more trusted they will be. This practical session provides practical advice on how to address this early and effectively.
Why standardise - This session will demystify the standards landscape offering guidance on adopting essential standards allowing you to stay safe and avoid vendor lock-in. We'll also hear from experiences in 5G, telecoms and other sections of IT.
Networking opportunities – We'll have drinks and networking sessions on both the 19th "(19:00 – 20:00) and 20th (16:30 – 18:30) and you can join us for lunch on the 20th (12:30-13:30).
For more information contact us at info@cloudwatchhub.eu