How is cloud revamping the conventional ERP platform?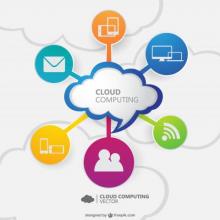 According to a study by Gartner on 'Adoption of Cloud ERP, 2013 Through 2023', which extensively investigated about companies ranging in size from $10M to $10 billion across North America, EMEA, APAC and Latin American markets, has revealed that cloud ERP is the potential replacement for aging core ERP systems that are out of support or running on an old technology platforms such as mainframes. Although ERP remains the backbone of IT operations for many organisations, whether to move it to Cloud remains a challenging questions for many CIO's today. While some basic service like HR, CRM which may have limited impact on an organisation have been moved to cloud, enterprises are still not confident of moving their core ERP solutions supporting financials or supply chain management to cloud.
Implementing ERP is a high-cost, multi-year, complex project for many organizations and the success rate of ERP has been as low as 60% in many countries. ERP till date has been hosted and implemented on –premise at the client location. In 2000 we saw evolution of hosted model where the platform can be off-site. However cloud has revolutionized the ERP space and we have witnessed top ERP providers like SAP and Oracle offering their services on cloud which has multiple benefits of lower cost and reduced implementation cycle. However, the question remains is cloud suitable for all enterprises irrespective of their company size, business complexities or security needs?
Gartner predicts that by 2018, at least 30% of service-centric companies will move the majority of their ERP applications to the Cloud.
Benefits of moving your ERP to Cloud
Cost – Cloud based ERP services are provided on pay-as-you-go model and it reduces the initial upfront capital expenditure of purchasing the software. Also the implementation and operational costs can be paid through subscription and are much lower than traditional ERP implementation, maintenance and hosting. This helps the CFOs to turn the ERP cost from capex to opex
Ease of deployment – Traditional ERP takes months and often years to configure the system and make the company ready to implement the ERP solution, whereas cloud-based ERP systems have ready frameworks that drastically reduces the time required to GO LIVE.
Flexibility & Scalability – Cloud allows to add new features and business functionalities easily into the software without going through the traditional challenges of buying or configuring new software add-ons. For example, both SAP and Salesforce.com, offers applications such as advanced analytics, collaboration, finance management, through Web-based app stores like any other consumer apps. This makes cloud more attractive and apt for today's changing business requirements.
Easy upgrades and access to latest software – Companies that have adopted ERP on Cloud can easily take the advantages of upgradations or enhancements in the system or whenever the service provider launches a new version without the cost or hassle associated with upgrading on-premise ERP software.
Free Maintenance - Companies who have adopted hosted ERP solution, don't need to run their own software and hardware, thus getting rid of regular maintenance costs. They can focus on their core business without taking the hassles of managing in-house servers or hiring IT staffs for upkeep and maintenance.
Better Integration Through Other Systems - The cloud has been purposefully created for simple interoperability that complements the option for present or future utilization of extra products.
Data Back-Ups – Third party cloud service providers takes utmost measures to ensure that there is no data loss. They come with redundancy plans which means the data is copied in minimum two locations. They provide better data security and disaster recovery plans.
Challenges of Moving your ERP to Cloud
Ensuring Data Security – It still remains the topmost concern while moving to cloud. ERP supports several departments and deals with critical financial/accounting, sales, customer data. Moving this data to cloud means less control of the enterprise on their data, exposure of the sensitive data to third party vendors. Though cloud providers guarantee stringent security measures and also bound to adopt the guidelines of various regulatory bodies, organizations should assess the vendor's security and regulatory policy and formally train their employees to mitigate risks.
Limited customizations & integrations – Cloud may not be suitable for enterprises which needs highly tailored ERP packages to match their complex business processes. Also organisations with legacy ERP may face multiple challenges in integrating individual applications and data to support business processes.
Read more and source: Firstpost.com