Innovative models for intelligent management of road transports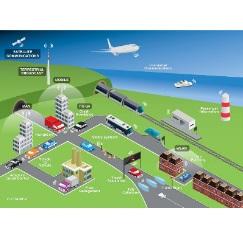 Focus Area
How SMEs and Start-ups are innovating in the market
Market sector targets
Starting in the 1990s, a huge expansion of air travel was induced by the deregulation of the EU commercial air market. The dramatic growth of the airlines in the last 15 years has brought important benefits to the consumers, offering them more choice of destinations and low fares. This has also seen a marked increase in independent travel, stimulated tourism and has considerably changed the way Europeans travel. It is estimated that millennials, generation in their twenties and early thirties, will account for nearly half of the workforce by 2020, and this trend will shape the future of travel, since they will travel more often and are most likely to extend their business trip into a vacation. Based on this trend, we have built a demand responsive, long-distance, low-cost intelligent passenger transportation system, that connects airports, places and people in peripheral cities and regions.  
Addressing new challenges for cloud, IoT, big data
In recent years, information technologies (and information) have considerably increased their role in society. Mobile devices, cloud computing, Internet of Things, Big Data, Smart(er) Cars and Predictive Analytics are technological drivers for so-called "Intelligent Transportation Systems" (ITS).
People have always been trying to get the best of everything for the smallest cost. The rise of big data analytics coupled with business intelligence make it possible to optimize getting the best out of the data we have available. If we analyze the data smartly we can learn from mistakes that we have made and also "predict" the future. With this approach we can transform a normal logistics system into an intelligent one. The benefits of the ITS are many: healthier environment, better resource (energy) management, lower transportation cost, improved mobility, and new social interactions. 
Nowadays, modern intelligent systems involving lots of customers are assisted by cloud services, due to flexibility, disaster recovery, automatic software updates, increased collaboration, possibility to work from anywhere, security, and elasticity. Customers are interacting with the system through web and mobile applications most of the time, whereas communication with the person in the call-center is getting rare. 
The modern cloud assisted passenger transportation services that are being implemented are using location based services that enable real-time vehicle tracking and hence provide better fleet and resource management and more pleasant traveler experience. Since location based data combined with the data about passengers and drivers contain personal data, personal data protection should be one of the highest priorities in ITS. Use of mobile devices allows transportation companies to enhance customer experience, improve processes and save costs. Mobile channels are being used for receiving push notifications containing additional information about their journey. 
Moreover, operators of such logistic systems tend to transform such systems into platforms (or even marketplaces) in order to assist many (sometimes different) logistic providers, and with the help of computer algorithms optimize their daily operations. 
How is cloud disrupting the market?
The potential of disruptive business models in conventional public transportation have been clearly demonstrated by various start-up companies in the last few years: Waze, Uber, Lyft, BlaBlaCar, GoOpti, Kuaidi-Dache etc. Market research clearly shows that Europe is lagging behind USA in ITS development, although it is facing similar issues and problems, due to public transport inefficiency. The European passenger transportation market is fragmented and diverse in terms of customer expectations, the political and regulatory environment. 
Automated digital marketplace (virtual transportation companies) assisted by cloud services and mobile devices as a primary channel of interaction with the customer are replacing direct communication with the customer and hence it is harder for a transportation company to understand the customer needs. This gap is being filled by using prediction services on the top of the traveller-specific data for real-time customer segmentation, sales funnel optimization as powerful marketing tools, assisted by the cloud. All together leads to more pleasant customer journey. Knowing people's travel preferences together with new insights from behavioural economics, can contribute to viral growth of disruptive changes and business models in transport. An essential part for managing market participants on demand and supply side is influencing the engagement of participants.