The Intercloud - Understand how the Intercloud elegantly meets Public Sector IT requirements.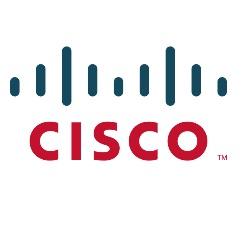 Setting the context of Government Cloud
Public Sector IT departments have traditionally been focused on managing technology and keeping operations running smoothly. Today, they must expand their scope beyond just running the overall digital environment. IT must align to the needs of government leaders and offer tailored services with a range of options for cost, security and performance.
 
If IT departments fail to meet these requirements, there is a new generation of Public Sector leaders increasingly willing to launch new IT initiatives on their own, leading to the rise of 'Shadow IT.' The result: a significant amount of waste, as well as risk, governance and security challenges.
 
IT represents a significant cost for most agencies. In a recent study (UK Public Sector ICT Overview & Forecast – 2014/15), Kable estimates that costs are, on average, 3% of overall budgets, but the figure can be as great as 20% in some compute-intensive organisations (e.g. statistics). There is a strong consensus that the Public Sector can best realise IT cost savings through buying IT in a different way – as metred services (OPEX) rather than hardware and software assets (CAPEX). It is in this context that the Intercloud finds its real significance.
Cisco's Cloud Vision: The Intercloud
Government IT organisations are finding it hard to buy cloud services from any vendor they choose and manage these services as if they were part of their own extended private cloud. Main reason: lack of ability to connect their different clouds (private, partner, public, etc).
 
Thirty years ago, Cisco pioneered a strategy to connect previously isolated, heterogeneous networks, which led to the rise of the internet as we know it. Now, Cisco is embarking on a journey just as ambitious: the connection of multiple isolated clouds, leading to the creation of the Intercloud – an interconnected cloud of clouds.
Cisco does this by enabling enterprises and cloud providers to build hybrid-ready private clouds; by providing ready-to-consume public cloud services (e.g. WebEx); and by enabling secure application migration across public and private clouds, through the Cisco Intercloud suite of connective products.
 
This strategy enables organisations to increase ROI, reduce TCO, lower risk, and enable business agility by using the increased efficiency, automation and management capabilities, enhanced security, transformative potential, and innovation edge that the Cisco cloud solutions, services, and partner ecosystem can provide.
How does the Intercloud meet Public Sector needs in a unique way?
 
Key public sector requirement #1
Citizens' data privacy is of paramount importance. Some governments are considering legislation that requires data (including the backup) to be located inside the country.
 
The Intercloud Solution
Cisco helps public institutions deal with their specific data sovereignty needs, by enabling them to either build their own infrastructure to host their most critical data privately, or be able to leverage an Intercloud partner with local infrastructure, compliance and people.
Key public sector requirement #2
 
Hybrid Cloud helps governments cut down the cost of IT infrastructure: you can deploy IT applications on the public cloud while – at the same time – retaining security policies and access to private databases if needed.
 
The Intercloud Solution
Key public sector requirement #3
While all countries have identified cloud as a major opportunity for government transformation, the biggest barrier to government cloud is undoubtedly political. In many cases, it just doesn't make sense to migrate all IT applications to a central location. However, these ministries would benefit from the capabilities of bursting to a central cloud for disaster recovery purposes.
 
The Intercloud Solution
The Cisco Intercloud seamlessly interconnects all data centres: those privately managed by ministries, others managed by local Intercloud providers, public clouds (e.g. Azure, AWS), or Cisco cloud. Bursting and disaster recovery are inherent capabilities. The Intercloud eases the political friction, while achieving the promises of cloud.
Key public sector requirement #4
Public IT organisations are confronted with the siloed approach of the development teams vs. the operations teams, which have diverging performance metrics (time vs. stability). The result is a tug of war between both departments.
 
The Intercloud Solution
Cisco ACI (Application Centric Infrastructure) – a core component of the Intercloud – helps dissolve IT silos for application deployment, security, network services, and network configuration personnel by enabling all of them to collaborate through a common platform (Dev+Ops), which spans across private and public clouds.
Key public sector requirement #5
With more and more official data being digitalised, Cyber Security is at the top of government CIOs' list of headaches.
 
The Intercloud Solution
The Intercloud can be used to support the differing needs of government (information assurance), healthcare (patient identifiable data), and education and research (securing IP). Cisco cloud services are consistent with the requirements of ISO27001.
Key public sector requirement #6
Governments are often suffering from a skill gap: engineers find it difficult to keep up with the ever-increasing rate of innovation. As a result, government IT departments often find themselves operating legacy architectures at great cost and without preserving enough resources to innovate where it makes a difference.
The Intercloud Solution
The Cisco Intercloud comes with a full suite of professional services, in order to design, build, operate and optimise the cloud infrastructure, either for the government directly, or for the (local) service provider.
Key public sector requirement #7
What happens when you move from contract to contract? A common problem to overcome – in particular for bigger public administrations – is the captive relationship that some departments have with IT providers and outsourcers.
 
The Intercloud Solution
The Cisco Intercloud Fabric (ICF) enables easy application portability between different hypervisors (e.g. VMware, Microsoft and Linux) and between different clouds (operated by government, by a local integrator, by a public cloud provider, or by Cisco).
Key public sector requirement #8
The role of IT departments is moving from pure provider to IT broker, proposing a full range of consumption models for cloud services to meet the specific needs of government.
 
The Intercloud Solution
The Cisco Service Catalogue provides the interface for local IT administrators to pick and choose which IT services they will offer to their organisation and end users.
Key public sector requirement #9
Transparency and trust is a very important topic for Public Sector organisations. Despite official statements made by IT suppliers, how can government be assured that the services they subscribe to are complying with all regulations (e.g. data sovereignty)?
 
The Intercloud Solution
Cisco works very closely with our selected Intercloud providers on a consistent set of architecture and contractual access requirements that enhance transparency and trust in Cisco's security and data sovereignty related measures.
Over the last decade, many Public Sector organisations have embraced the opportunity to join forces with seasoned experts from Cisco. If you're thinking of joining them, please contact us today. For more information, please visit: