Lotus Bakeries up in the Clouds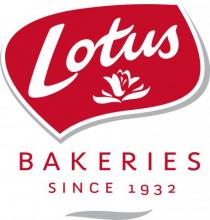 Lotus Bakeries is a family-owned and operated company that produces authentic biscuit and cake specialities such as delicious speculoos (a type of spiced, short-crust biscuit), gingerbread, waffles and cakes among others. The company certainly keeps its end up on the international stage: Lotus Bakeries has 11 production sites in Belgium (with head office in Belgium), France, the Netherlands and Sweden. In addition, there are sales offices in 10 European countries, the US, Hong Kong, China and Chile.
Their existing systems could no longer provide the desired functionalities for communication and knowledge sharing, therefor Lotus Bakeries decided to streamline its communication and document management with an integrated IT platform.
Because of their strong growth and various takeovers, Lotus Bakeries considers a central IT platform to be of paramount importance for its strategy. Local initiatives and workarounds to solve specific problems, concerning communication and process-related knowledge sharing, have arisen nonetheless. Efficient communication and knowledge sharing among the 18 branches is becoming increasingly more important nowadays.
An assessment study showed that the organisation needed an integrated, future-oriented and flexible IT platform for communication and knowledge sharing.
Click here to read the full story.